Intraoral Camera in Arlington Heights, IL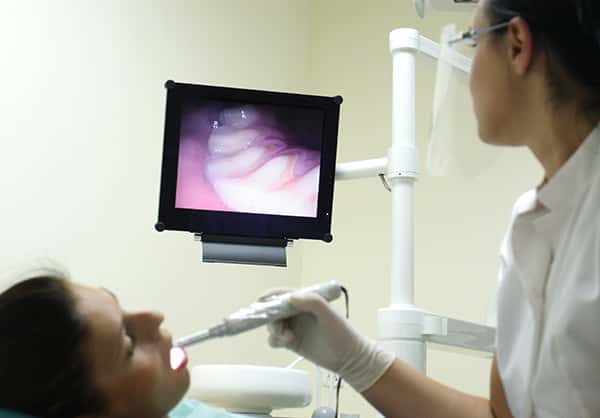 An intraoral camera is a highly advanced innovation in dentistry that allows our dental team in Arlington Heights, IL to get an up close view inside your mouth.
The intraoral handpiece is approximately the size and shape of a dental mirror. It has a build-in light source, so it gives us easy-to-see video and still-pictures. We are able to zoom closely on one tooth or give you a video tour of your entire mouth. The images or video is displayed on a large screen so you are able to view broken dental fillings, cracked teeth, plaque build-up, bleeding gums, or any condition that you may have.
Our team in Arlington Heights, IL utilizes the intraoral camera to make sure our patients are fully educated about their currently oral health situations and any treatment your dentist in Arlington Heights, IL may be recommending.