Dental Microabrasion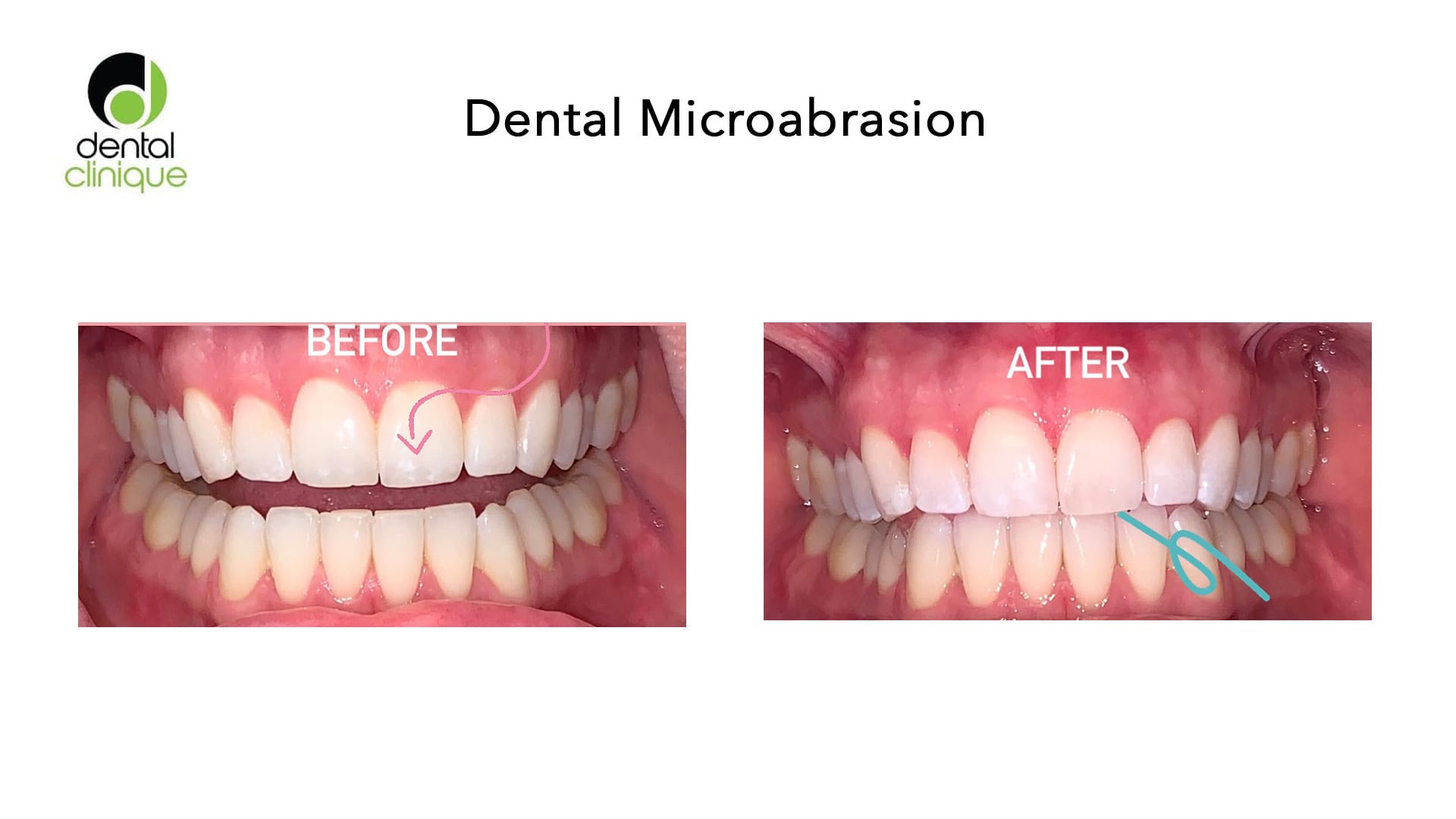 Stained teeth? Pesky white spots? Enamel microabrasion might be for you! Enamel microabrasion is a conservative dental procedure used to remove enamel discolorations and preserve tooth structure.
What causes tooth discoloration?
Two types of staining exist in teeth: extrinsic and intrinsic. The former are surface-level stains from ingested substances such as red wine, coffee, or tobacco. These can be removed with a professional dental cleaning.
Intrinsic staining occurs below the surface of the tooth, within the enamel. Common causes of intrinsic staining include:
Some medical treatments
Trauma can also turn a tooth a dark color, but this is beyond the scope of the superficial enamel discolorations
Excess fluoride can lead to fluorosis
Poor dental health, which causes decalcification
Many teenagers who have their braces removed develop white spots around the periphery of where the braces were. These white spots are typically a result of less than ideal oral hygiene throughout the orthodontic treatment leaving the decalcified tooth white. An intrinsic tooth stain is trickier to remove, but it can be done by a variety of methods. So long as the discoloration lies in the outer layer of enamel, microabrasion is a perfect, permanent solution.
Is microabrasion right for me?
Many patients think veneers are their only option for achieving their ideal smile. This is why initial consultations with our patients are so important. It allows us to ask all the right questions to understand each patient's unique needs and goals and then make personalized recommendations. Enamel microabrasion has provided many patients with a minimally invasive and relatively inexpensive way to achieve their goals. Contact us today to schedule a dental consultation to find out if microabrasion is for you!